Ruler Ships and Stations for All Stellaris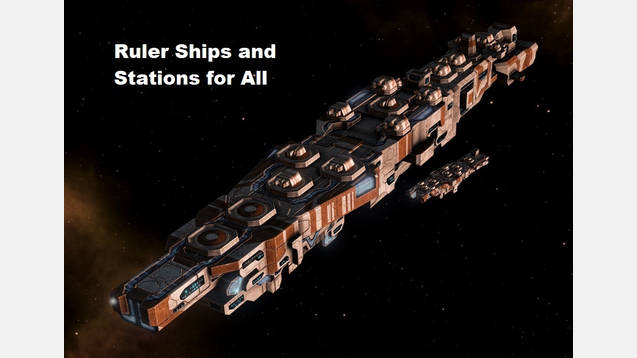 Ruler Ships and Stations for All Stellaris
Ever feel that your navy was lacking a little… oomph? Well, let me help you with that!
This mod adds two new civics to the game – Lasting Monuments and Fleet Nodes, that are available to non-hiveminds and hiveminds respectively.
Details:
When an empire has Lasting Monuments or Fleet Nodes as one of its civics, it has access to special, ruler-specific military units that are a cut above the rest:
Oversized ships, which can be built once per ten years (or if you get a new ruler). Oversized ships have a 50% bonus to damage, hitpoints, shield points, and armor. They're also physically bigger, to show off their strength.
Oversized stations, which behave the same as oversized ships, but with military stations instead.
Elite Guard Armies, which are assault armies that you can build once per ruler that are moderately more powerful than regular assault armies. They're also slightly more expensive. You get a better elite guard army when you take the first perk of an ascension path.