Protoss Fungoids Mod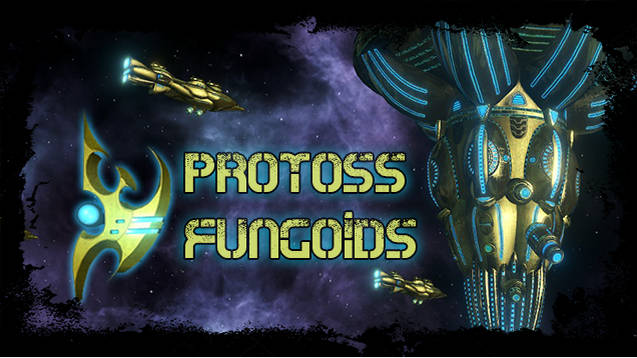 Protoss Fungoids Mod
================================PLEASE NOTE================================
THIS IS NOT A SEPERATE SHIP DESIGN.
As this is a reskin, it will replace the default Fungoid ships/stations. This means that all races using Fungoid ships, including AI, will be replaced with the new design. I may in future release the mod as a seperate skin if requested, although in doing so, it's worth noting that the AI would no longer use it.
—————————————————Author's Note—————————————————
This colour scheme was a request by Dukhat. It's a simple recolour for the Fungoids to make their ships appear more like that of Protoss. I recommend using alongside the Protoss species mod, by llossaa, which can be found here:
http://steamcommunity.com/sharedfiles/filedetails/?id=804279853
~~~~~~~~~~~~~~~~~~~~~~~~~~~~~~~~Compatability~~~~~~~~~~~~~~~~~~~~~~~~~~~~~~~~
I'm not aware of any mods that conflict with my own. Even mods that add new ship designs will work just fine, as long as they are made up of the standard vanilla modules.
This mod only alters the diffuse layer of the Fungoid ships and stations, for this reason, the mod will work fine with all other mods, except for those that also edit those diffuse layers. In such a case, their mod may overwrite my own and you'd find my mod is simply not working in such a case.
Changelog:
Nothing yet ????