Pony flavor Mod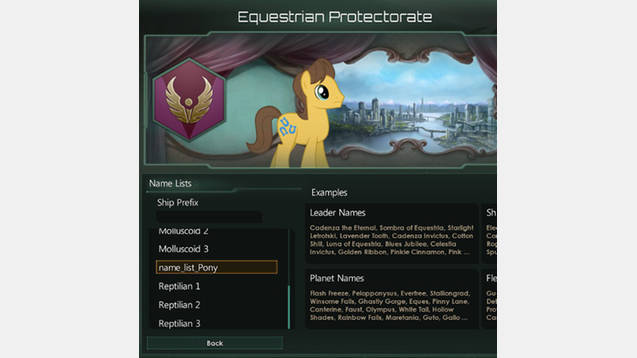 Pony flavor Mod
(Inb4 "Tastes kind of gluey" ????
Adds a pony name list and portraits for ponies, changelings and griffins.
The list purposely avoids actual canon names for leaders, instead generating them randomly from a first and last name. Canon character names are saved for ship names. (Also, regnal first names.)
Any suggestions (that aren't already covered) are quite welcome, especially for planet names.
No non-pony name lists (not enough canon names to work with), but I recommend the Reptilian_3 list for Changelings and Avian_3 for Griffins.
My Little Pony: Friendship is Magic and related names are tm and (c) Hasbro, naturally.