Poetic Galaxy Stellaris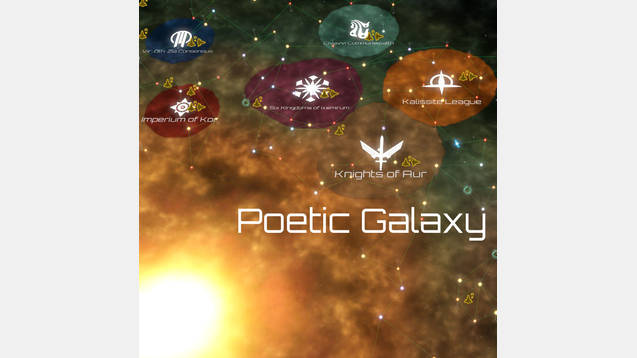 Poetic Galaxy Stellaris
This mod replaces the pre-made empires with 22 of my own creation, mostly to give more context to a galaxy usually full of copy-cat empires.
The empires are designed to each utilize different name-lists, and for there to be at least one representative of each AI personality in the game, along with some attempt to make empires balanced in environmental preference, starting weapons, and FTL drives.
Please note all these empires are set to always spawn, and so you'll need to have the appropriate number of AI empires in your game if you wish to see all of them: 22 if you are playing as your own custom empire, or 21 if you are playing as one of these empires. Also note that some of the empires use plantoid portraids or emblems from the symbols of domination bonus, however it seems the empires are still playable regardless, so I have removed the dlc requirements.
UPDATE: I have just tested a game with just this mod and found it is ironman compatible.