Planetary Shields For Stellaris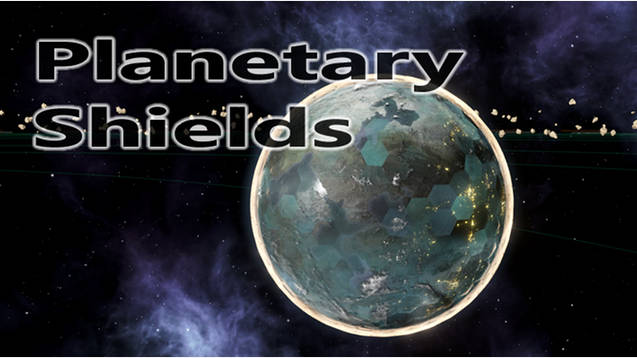 Planetary Shields For Stellaris
This mod is a standalone version of the planetary shields feature of the More Events Mod. Do not use it if you already use MEM.
If you like this feature please show it by rating it up, even if you are using MEM instead of this standalone mod. Given enough presence in the workshop maybe Paradox may pick it up at some point and give us a better officially implemented system to work with than this workaround. Let us show them it does not always have to be Star Wars to be popular 😉
Have you been disappointed by the useless vanilla planetary shield generator tech? If yes, then we are in the same boat. Not only does the building lack any useful stats which means building it is a wasted planetary tile, it does not even have a graphical effect. With this mod this is not the case anymore. As you can see, the stats have been overhauled to make it a useful choice to build. The graphical effects are meant to be seen but still not too intrusive to distract from or disable the view of the planet intself. The effects are animated, which means the screenshots do not really do them justice.
Features
Graphical effect for the planetary shield generator
changed effect for shielded worlds (less eyemelting green glow + shield generator 2 effect)
improved stats for the building to make it worth building it
a second tech to get an improved version of the shield generator (only obtainable after surveying an ancient shield world)
Incompatibilities
Every mod, that changes system scales and planet positions. (For example ISB)
For ISB Users with offset Shields
For Real Space Users
How to use?
At gamestart a deactivation project is spawned in your sitlog
Shields are updated on building completion, upgrade and demolishing as well as ruining. Planetary bombardement automatically ruins the shield generator once the planet health reaches zero which removes the shield effect until the building is repaired again.
In case you want to deactivate the mod midgame, you have to fire the deactivation project in your sitlog first in order to get rid of the shield ambient objects
The deactivation project is only started with a fresh game. If you activate this mod mid game and decide to deactivate it again you have to select one of your worlds and type "event mem_planetary_shields.15" into your console
Assets done by Space Core
Code done by Malthus