Planetary Ringworlds For Stellaris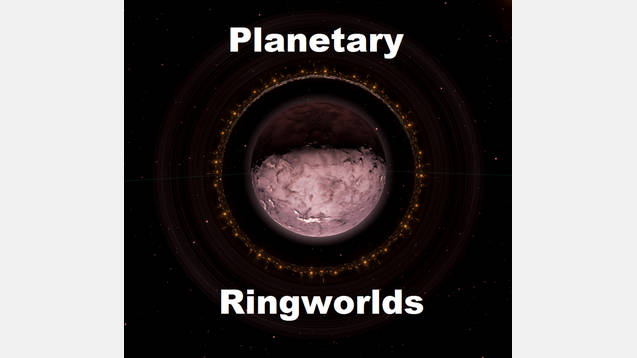 Planetary Ringworlds For Stellaris
Did you ever look at a ringworld and go "I want to build one but I don't want to use an ascension perk on The Circle of Life"? Well, now you can get a sweet compromise going instead! Planetary Ringworlds lets you build a 16 tile ringworld around any planet you happen to have laying around!
Each ringworld built has the same color scheme that a regular ringworld would have, so you can stun your neighbors in a "I'm rich enough to build a planetary ringworld but not rich enough to build a real one" way!
Details:
Each ringworld has:
16 tiles
100% habitability for any species, similar to actual ringworlds
Access to Starports (note that if you build a planetary ring around a colonized planet the colonized planet won't be able to build its own starport)
Access to regular planetary buildings
Each ringworld requires:
Voidborn
Mega-Engineering
15,000 minerals
200 influence
7.5 years
Any planet, as long as you haven't built another megastructure around it
Planetary Ringworlds are very strong, since they're a 16 tile gaia world you can put down anywhere, which is why they're rather expensive and locked behind a late game tech and a mid-late game perk.
Upgrading:
Planetary Ringworlds can be upgraded after you research Advanced Planetary Ring Design, and upgrading a ringworld makes it 25 tiles.
To upgrade a ring you need:
Advanced Planetary Ring Design, a tier 4 engineering tech
An unupgraded Planetary Ringworld
8,000 minerals
100 influence
7.5 years
Credits:
This mod was inspired by the ringworld around Earth in KoldPhire and Greatexperiments' Advanced Sol, because I too wanted a small ringworld (but I wanted one everywhere). Neither of us could have done it without Ringworld Cluster, where Nikkle developed the idea of small ringworlds and put it up as a modder's resource.