Planet Finder Mod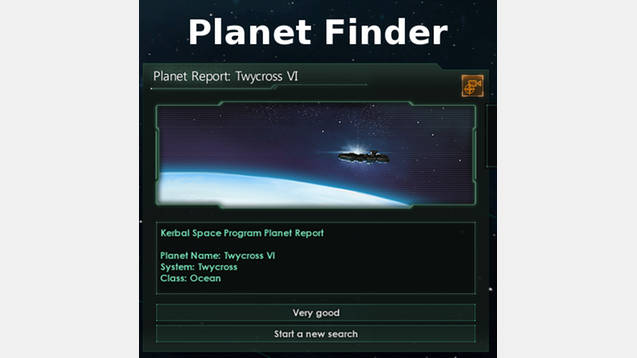 Planet Finder Mod
For Stellaris 1.2.X
After becoming fed up with aimlessly waving the mouse cursor over my empire trying to find my next colony, I decided to come up with a tool to find them for me! This mod adds a 'Find Planets' edict, which will give reports on colonisable planets within your borders according to your requirements.
You can search for planets suitable for either your primary species or any species in your empire, and can further be refined to target large planets and other interesting things.
Note: This will only list planets within your own borders
Note: There is a slight pause when the planet search occurs, so over-use in multiplayer is not recommended.