Out There For Stellaris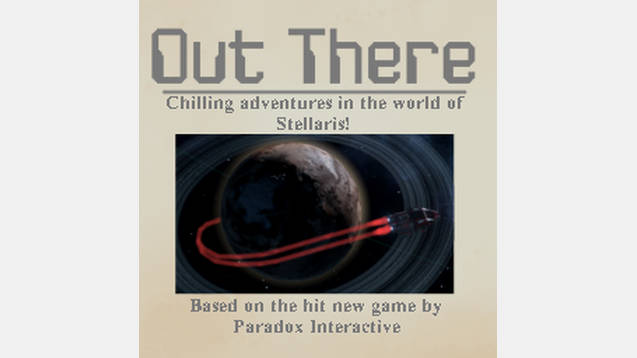 Out There For Stellaris
I've been playing stellaris since launch, including quite a number of individual games, and a few months ago, I started getting- bored. I'd seen almost all the anomalies, planet buffs, and Leviathans.
As an old sci-fi fan, I've always enjoyed the exploration of space, and the infinite potential of of what might be out there. I could have just programed a few more anomalies, but I've got the more events mod for that. Besides, I enjoy modding, writing, and I wanted to create something unique for people to enjoy.
So, I started programing my own mod, which adds-
-Three new starting systems- Sol (Moon), Sol (Mars) system, and Langrange System
-Sol (Mars) system- Earth has become a tomb world, but a few thousand colonists escaped to the still uninhabitable Mars, building a system of surface habitats that expanded until the planet is considered a Dome World. It can still, eventually, be teraformed into a more habitable planet.
– Sol (Moon) system- Earth has become a tomb world, but a large enough population survived on a moonbase to expand, survive, and convert the Moon into a Dome World.
-Langrange system- this thing still needs a lot of work.
-four new planet classes
-seven new tile blockers
-one new anomaly
-fifteen new planet modifiers
-three new "interesting solar systems to bump into"
All of the new stuff is fairly rare, and can provide unique advantages to whoever happens to possess it.
Be aware, this mod is still a work in progress. I won't be breaking any of your saves with updates, but I will be improving the graphics on some of the planet modifiers. I promise! Also, I'd like to add more events and anomalies at some point.