Orbital Fleet Attrition Mod For Stellaris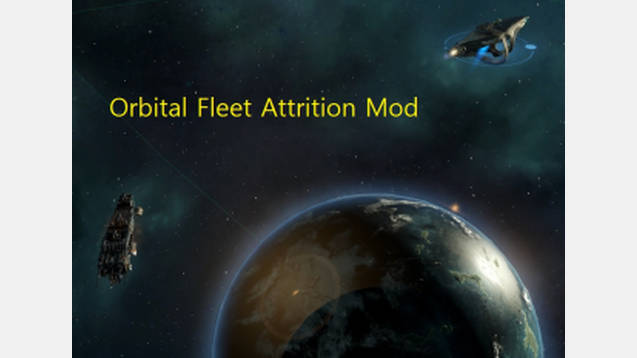 Orbital Fleet Attrition Mod For Stellaris
mod info
Fleet ships have damage while Orbital Bombardment, fleet ground support stance have different damage chance ( full > limited > light )
change space pirate event can fire again, space pirates become alien after first space pirate event.
add terrorist fleet and alien nomad fleet event for large(vassals,sectors) player country, fleet will attack your colony.
change planet fortification health
all level spaceports have shield
why?
because war of stellaris have problem of consuming resources.
after fleetbattle winning fleet never lose ships. and loser of fleetbattle cant recover war score.
starports and stations just melt down and fleet bombard plannet with no panalty.
then you dont need use resources even you have ton of minerals.
war should use countries resources more and more.
and stellaris is 4x game, spaceage planet defence forces must have anti-spacecraft weapones.