((-NSC Addon – Guardian Dreadnought Flagship-)) For Stellaris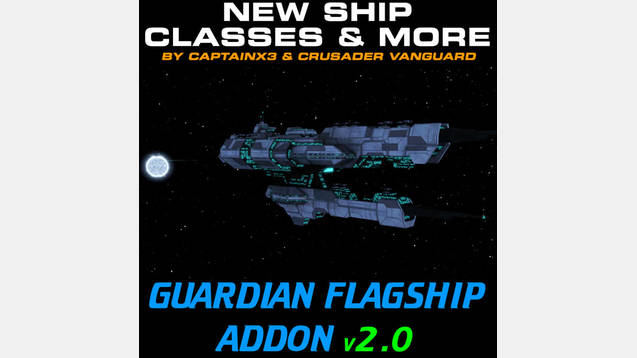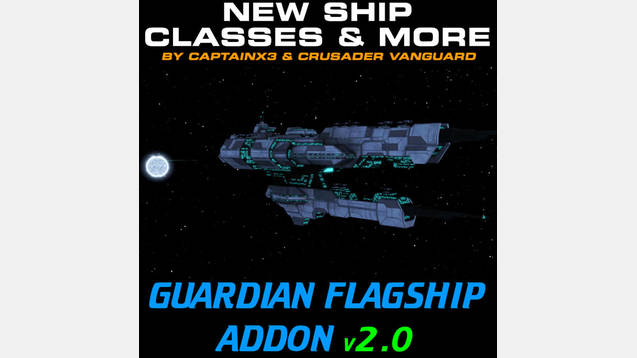 ((-NSC Addon – Guardian Dreadnought Flagship-)) For Stellaris
NEW SHIP CLASSES & MORE: GUARDIAN DREADNOUGHT FLAGSHIP ADDON
Have you ever run into the Guardian Dreadnought ship and thought:
"Man, that would look great as my Flagship, AND I would be able to outfit it however I wanted to without worrying about how the sections fit together."
Well, that wait is now over!
Featuring the NPC Guardian Dreadnought as your Flagship, an exclusive addon mod for New Ship Classes & More 3.0! Simply subscribe to this mod (and, of course, make sure you're subscribed to New Ship Classes & More) and activate both mods when starting the game. The Guardian Dreadnought ship model will replace the Flagship model for all of the vanilla races.
If there's ever a time when you don't want to use it anymore, simply deactivate this addon and all Flagships will return to their vanilla models.
A new save game is not required with this addon. Simply activate it and go!
THIS WILL NOT WORK WITHOUT NEW SHIP CLASSES & MORE…
May 27, 2017 – v2.2 – New Save Game is Not Required
Fixed the glitch that caused the ship model to disappear. Unfortunately, this fix also causes turrets to appear on the ship that don't really belong. There is currently no known way to fix this problem.