Multi Galaxy V2 Map Pack (1000-10000) For Stellaris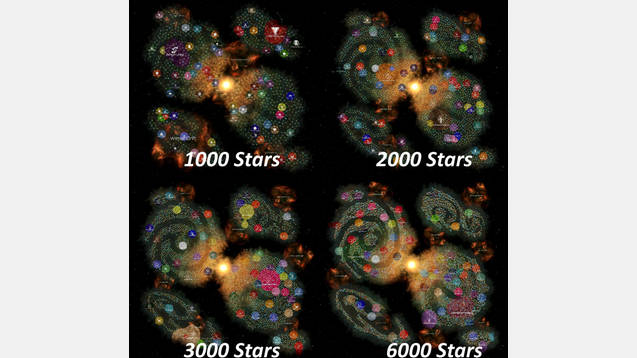 Multi Galaxy V2 Map Pack (1000-10000) For Stellaris
V2 of my multi galaxy map. In this one the galaxies are larger, and I also include several different star size options from 1000, 2000, 3000, 6000, and 10000 (10000 currently has no hyperlanes).
Updated to 1.3
All bugs with Fallen Empire limit and system naming errors are now fixed.
No other mods will be required to run this mod.
This version has 9 Fallen Empires, as apposed to my other 0 Fallen Empires and 3 Fallen Empires versions.
If you want to play with 9 Fallen Empires, only activate this mod.