Multi Galaxy V2 1k-10k 3 Fallen Empires Mod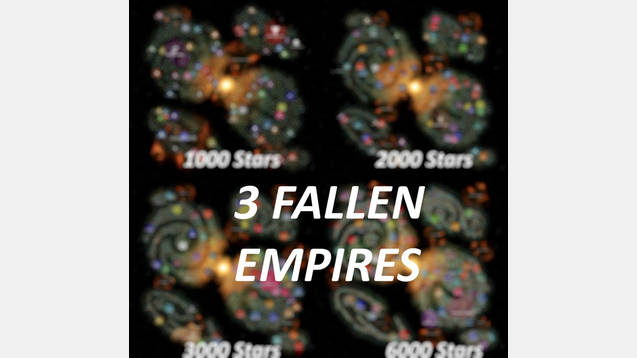 Multi Galaxy V2 1k-10k 3 Fallen Empires Mod
V2 of my multi galaxy map. In this one the galaxies are larger, and I also include several different star size options from 1000, 2000, 3000, 6000, and 10000 (10000 currently has no hyperlanes).
Updated to 1.3
This version has 3 Fallen Empires, as apposed to my other 0 Fallen Empires and 9 Fallen Empires versions.
If you want to play with 3 Fallen Empires, only activate this mod.