Millenium Falcon For Stellaris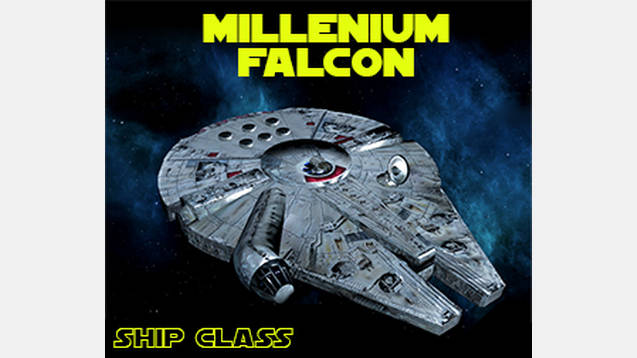 Millenium Falcon For Stellaris
New In-Game Ship Type and Model!
Ever wanted to make the Kessel Run in less than 12 Parsecs? Which is technically 19 Trillion Miles? Now you can!
The Millenium Falcon is available to you regardless of what culture or species you choose. Although it has two weapon slots, it's classified as a civilian so you can scout, and avoid having it lost among your corvettes and destroyers. In a future update I'll make it able to survey. Perhaps a greater Star Wars mod lies ahead. I'm a new modeler but I think it turned out pretty well.
Thumb up if you like it, or want more ships.
I made this from scratch, and the texture I tried to make accurate. and honestly I just wanted to fly the Falcon around in space.
Laugh it up, Fuzzball!
[The component_template slot is edited, specifically the "science_labs".]