Max Traits = 12 Stellaris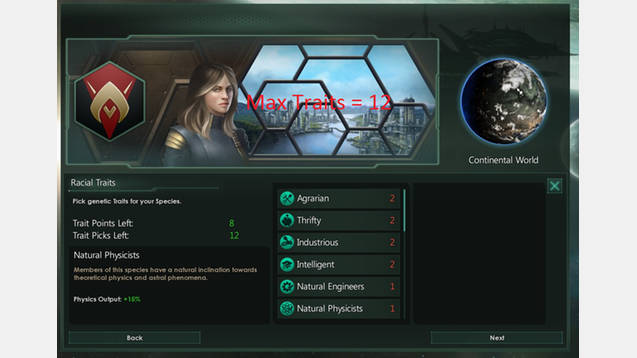 Max Traits = 12 Stellaris
This simple mod increases the maximum amount of traits your and the AI's races can have to 12, up form 5.
This mod should be compatible with any other mod that do not change this value.
Works for patch 1.6.*
If anyone would like a version with different values, just tell me and I will upload one as soon as possible.
Other versions of this mod can be found here.
If you are interested in having a look at all my other simple mods, click here.