Mass Effect Unleashed Mod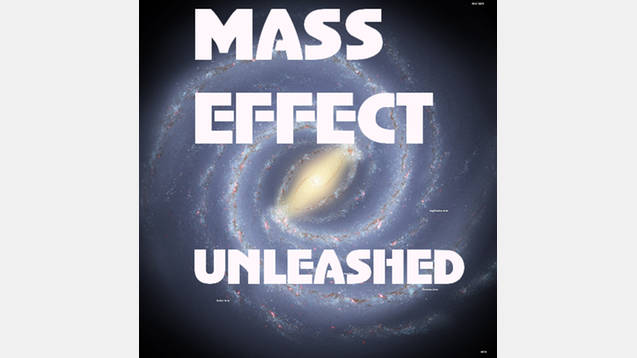 Mass Effect Unleashed Mod
(Maybe Compatible with Stellaris v 1.3.2)
This mod depends on assets for other mods, which are not being updated, and many of which I do not have permission to update. For that reason, no more work can usefully be done on the mod right now, but I will leave it in the workshop for people who still want access to it.
On a more positive note I have been in touch with VJ, author of the Mass Effect Theme Pack mod, about working with her on a galaxy map for her mod. I don't know exactly how that will be implemented, but it will preferably be as a map incorporated into her mod. This process will take time, and I can't promise that anything can be delivered, or when it might be delivered, but I hope we can do something.
Play Stellaris in a Mass Effect Milky Way Galaxy!
Unlike my earlier mods, this one depends on other mods, and some of them have not yet been updated for version 1.2.1. However, as far as I can tell, the mods will work with 1.2.1.
Races currently in the game: Systems Alliance; Turian; Asari; Salarian; Krogan; Geth.
Clusters currently in the game: Local Cluster; Krogan DMZ; Apien Crest; Athena Nebula; Annos Basin; Arcturus Stream; Petra Nebula; Viper Nebula; Perseus Veil; Far Rim; Aethon Cluster; Omega Nebula; Serpent Nebula; Silean Nebula; Horsehead Nebula.
I have developed my Milky Way map into a Mass Effect map. However, I had to make other mods dependent on my mod, in order to populate the map with Mass Effect races, as I do not have permission to use any assets for the races.
I will also be adding additional systems from the Mass Effect galaxy over the next few days. I will add other races as and when I can, but this is largely dependent on whether other modders develop races for Mass Effect.
Note that I placed the Arcturus Stream in the position shown in the ME3 galaxy map, although this conflicts with the actual position and direction of the star system Arcturus, which is only about 37 light years from Sol. I guess you have to assume this is a different Arcturus.
If you create a Mass Effect race that you would like me to use in this map, please let me know. I will give priority to mods that are up to date.
You must subscribe to all the other mods for this map to work correctly.
If you're playing as humans, be sure to select 'Systems Alliance' as your race.
Finally, to play on this map, select the 'Mass Effect Milky Way' during game setup.
Credits:
Robert Hurt for the galaxy pic.
Langor for additional star names from the discontinued mod, Galaxies Unlimited.
The modders who created the mods my mod depends on (note that my mod does not include their assets – you need to subscribe to the original mods for Mass Effect Unleashed to work properly):
Consolidated Krogan Clans – Mass Effect
Created by K4RELS
Mass Effect – Asari Species
Created by TripleSeven
Roman Names List
Created by Gunth
Turian Hierarchy – Mass Effect
Created by NoveriaYosh
Mass Effect – Geth Species
Created by TripleSeven
Mass Effect – Systems Alliance
Created by Yorkus
Salarian Union – Mass Effect
Created by NoveriaYosh