Mass Effect – Geth Species Mod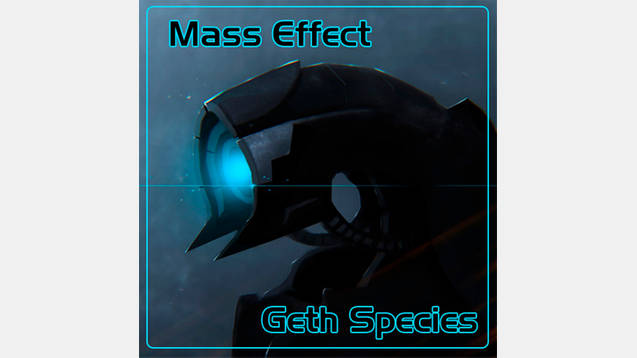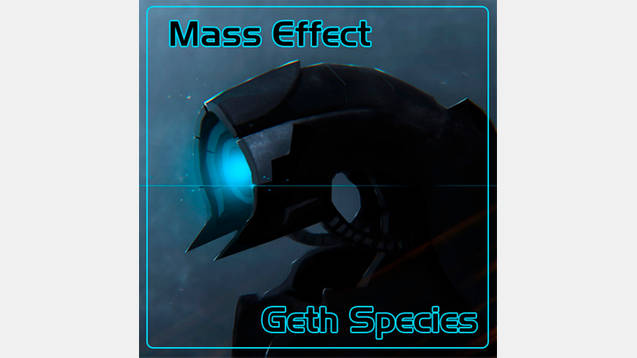 Mass Effect – Geth Species Mod
This mod adds:
– Animated geth portrait with 4 different colors (and Robot portrait as bonus)
– New species class: Synthetic (with insults and other communication phrases)
– Special trait: Geth-Synthetic
– Geth namelist
– Geth flag
– Russian localisation
– Pregenerated Geth Consensus
– "Synthetics" play style*
*This means pops don't grow, don't need food, consume 1 energy and can build another pop just like robot.
This play style become active only if your species have geth portrait and "Geth-Synthetics" trait.
Version 1.1:
– "Geth-Synthetics" trait nerfed.
– All AI policies unlocked from begining and Geth can choose only "Citizen Rights".
– "Androids allowed" leadership policy now available from begining.
– Added 2 edicts: "Platform maintenance" for +400 to leader age, and "Self-constructed platforms" to allow sectors to build new geth units.
– Pop build time increased.
– AI empires can now build geth pop if playing in "Synthetic" mode.
– Other little changes
Version 1.2:
– Synthetic species class non robotic now (causing a lot of problems, maybe I'll try to deal with it later)
– Geth Consensus is Hive Mind
– Geth species is now united!
– "Synthetic" mode becomes active if you take Geth portrait and "Geth-Synthetic" trait.
Version 1.2.5
– Added 3 special geth army technologies:
1) "Geth military platforms" – available from game start, if you picked geth portrait
2) "Special forces platforms" – engineering tech, becomes available once "plasmic canons I" is researched
3) "Geth Colossus" – rare engineering tech, becomes available once "plasmic canons II" is researched
– If you choosed robot portrait, then you will get androids tech.
"Geth-Synthetic" trait is unavailable to avoid AI empires from using it. If you want to use it, just edit pregenerated Geth Consensus and save as new empire.