LucasAvis Quintuple Leaders Mod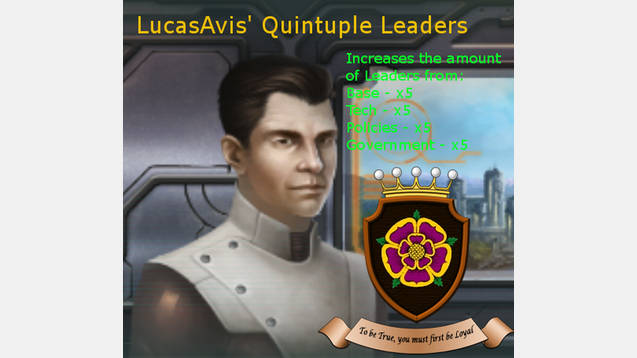 LucasAvis Quintuple Leaders Mod
What does this mod do?
Put simply it doubles/triples/quadruples/quintuples the amount of leaders you can have from all sources.
That is all, does not affect leaders in any other way.
Compatibility?
Should be compatible with any mod that does not edit LEADER_BASE_CAP or country_leader_cap.
Doubt it is achievement compatible.
What exactly is changed?
NDefines.NGameplay.LEADER_BASE_CAP
masters_writings_philosophy
science_directorate
illuminated_technocracy
peaceful_bureaucracy
irenic_protectorate
Adaptive Bureaucracy
Living State
Collective Self
tech_repeatable_improved_leader_cap
My thanks go to my good friend Karl244 for helping me learn how to mod PDX games ????