Lewd Names Mod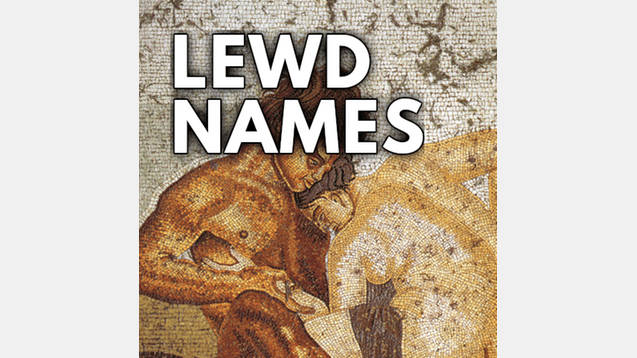 Lewd Names Mod
Ever wanted to play with your favorite adult industry star? You might get lucky with this mod!
So, like, srsly.
The only reason I made this mod was to see if anyone got triggered.
All names are taken from boobpedia; automatically downloaded and parsed by a script that is included in the mod for anyone to use.
All ship names and planet names are categories from the top 2 lewd sites on the internet.
Everything has been edited slightly to remove the obviously offensive stuff, but at the same time I do realise that obviously I am not the right person to decide what is offensive and not.
Noone is the right person for that. Free speech for life!
(That said, this list probably contains some registered trademarks and/or copyrighted names. If you own any that are used in the mod, please contact me so we can sort that out. Like I said, it was all scraped by a script from websites.)
Peace!