Interesting Ships Mod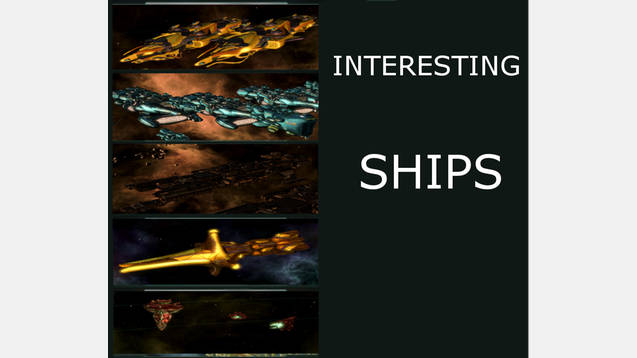 Interesting Ships Mod
This mod adds new ship textures to the existing ship designs.
##########
IMPORTANT:
It only works wiith my intersting city mod i made and it is made for it.
So start your game with both mods active. The interesting City mod and the Intesting ship mod ????
#########
it adds 9 new ship designs in addition to the standard ship designs
materialistic ships
materialiistic red ships
materialiistic yellow
spiritualist ships
advanced spiritualist ships
infested ships
pacifist ships
xenophobe
The infested ships are based on the existing prethyorn scourge ships.
I made the infested with the help of the existing mod playable invaders mod by Delincious
if you have any feedback or ideas, feel free to leave a comment ????
Future Plans:
ISB Compability
NSC Compability
More Ship Designs.