Interesting Cities For Stellaris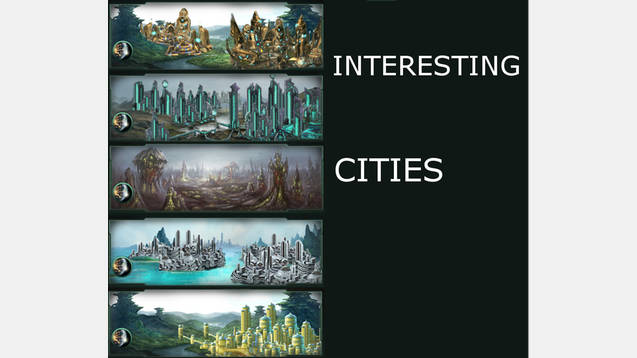 Interesting Cities For Stellaris
Updated for 1.5. Playable with utopia
This mod adds 13 new City types.
1.Materialistic city (and 2 colour variants)
2.Spiritualist city
3.Xenophobe city
4.Pacifist city
5.Infested city (using already existing pictures of infested world)
and 8 other city types
New: Hive City and Xenophile City
#######
I reworked this city types
Authoritarian
Xenophobe
Advanced Spiritualist
If somone want the old ones please leave a comment, and i will think about making an mod with the old types
I added them because i miss cities matching with my ethics and i tried to make cities hich refelct ethics or things of culture.
The city types won't appear with random generated civilizations because i think it doesn't matches if a spiritualist civilization gets a materialistic city scape. I can't change that
Feel free to leave a comment ????