Insider Tooltips [DE/EN] Mod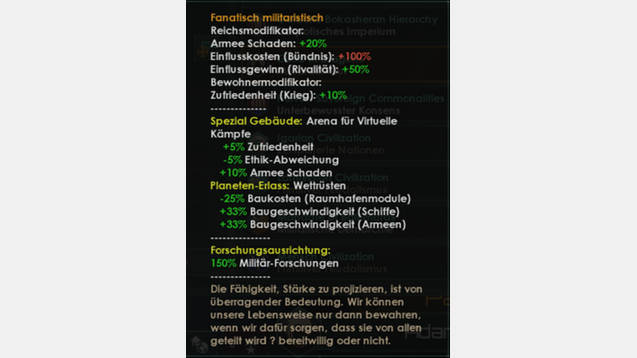 Insider Tooltips [DE/EN] Mod
Additional Ethic Information:
buildings
edicts
technology
ONLY GERMAN – Additional technology Information:
unlocked Technologies
their effects
After I've read through most of the game data I made a small mod that shows the numbers I found in the tooltips. The info is handwritten and will NOT update with balance patches or mods! Sadly we can't load additional game data in the UI.
You can only remove or move existing items or add static objects. But there is no way to define behaviors of buttons, or dynamically update information.
Compatibility:
Multiplayer
Savegames
Ironmode Achievements
German & English
Mods that don't change the exact same tooltips.
Known Bugs (1.2.0):