Independent Mars Mod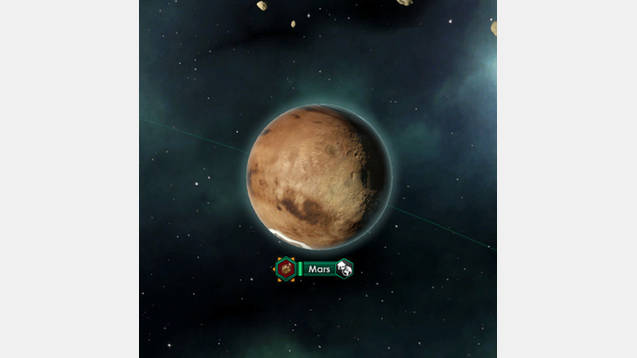 Independent Mars Mod
Adds a separate nation – the Commonwealth of Mars – alongside Earth in the standard United Nations of Earth start.
Features:
– The solar system is joint-owned between the United Nations of Earth and the Commonwealth of Mars, turning the Galaxy map around the solar system a lurid red/blue pattern.
– Mars is a lush desert planet. Of course, it's got continental-preference humans trying to live on it, so they'll be stuck at 30% habitability until you can get genetic engineering (or a ship to a better planet).
– Alternate history, diverging when landers found a thriving ecosystem on Mars.
– Woefully unbalanced, and deliberately so. Mars is supposed to be an underdog here.
– Space Communism.
Limitations:
– So far, I've not found any event to change the player from playing as Earth to Mars. So to actually play as Mars, you'll need to use the tag command in the console, or hot-join multiplayer.
– Upon game start, you'll get a flurry of popups as the nations of Earth gaze up at the new Martian colony that totally wasn't there two days ago. Still trying to find out how to fix that.
– Not supported by Ironman.
With thanks to BladeofSharpness for the Mars Defence Fleet code.