Inception Music Mod For Stellaris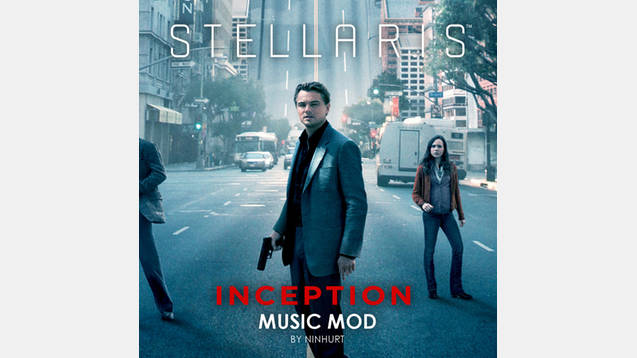 Inception Music Mod For Stellaris
This mod adds the soundtrack from the film "Inception" to the original Stellaris soundtrack. Works with other mods and compatible with update 1.2.3
Inception: Music from the Motion Picture is the soundtrack to the 2010 film of the same name directed by Christopher Nolan, released under Reprise Records on July 13, 2010. Hans Zimmer scored the film, marking his third collaboration with Nolan following Batman Begins and The Dark Knight.
Includes selected tracks as performed by Hans Zimmer.
Track List:
"Half Remembered Dream" (main theme, plays first)
"We Built Our Own World"
"Dream Is Collapsing"
"Radical Notion"
"Old Souls"
"528491"
"One Simple Idea"
"Dream Within a Dream"
"Waiting for a Train"
"Time"
If you have any other soundtrack requests just let me know! ????
Changes & Compatibility:
– Should be compatible with any other mod (let me know if you have issues)
– Does not deactivate the original soundtrack
– Ironman and achievements compatible
– Updated .ogg files for Mac & Linux compatibly
– Updated to work with other mods and original soundtrack
– Updated all tracks to 320kbit/s
All credit goes to the amazing artists who create these scores. You can buy this soundtrack on iTunes, Amazon, or stream it on Spotify.
Please give this mod a thumbs up if you enjoy it ????