Immersive Galaxy – Planet Variety, Toxic Mod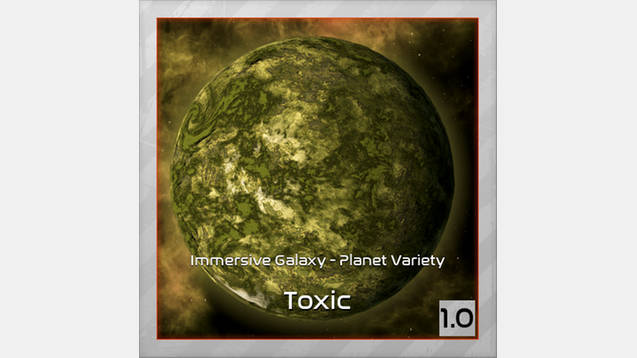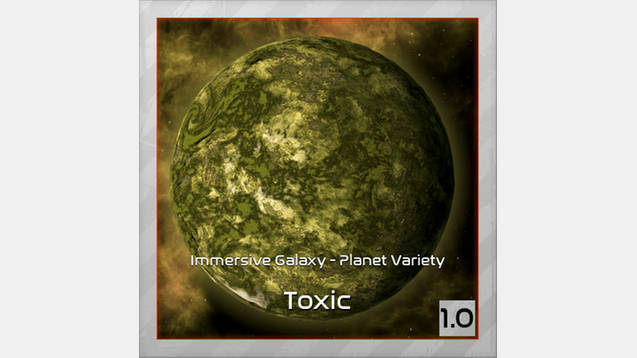 Immersive Galaxy – Planet Variety, Toxic Mod
STANDALONE, base mod not required
This pack add 11 new toxic planets to the 4 vanilla, bringing the total to 15. This pack aim to bring more variety in the pool of "entity" the game use to generate the galaxy at the start of a game, which means you won't see anything in an old game without the save game enabler minimod. Please read carefully the description before using it.
Is part of the Uninhabitable planets mega pack, that you may find here:
Please note that the packs may strain your system and make the game run badly.
The mod is completely save game compatible, you can activate/deactivate the mod without any impact, the game will take care of swaping textures/entities. A new game is required to have the textures applied.
For older saves, you can use my save game enabler to apply textures on pre existing games, please read the desc before using it.
This mod, as it stands, should NOT conflict with ANY other mod. Go to base mod for more information.
Ironman compatible
Achievement compatible.