Hyperspace Galaxy Maps Stellaris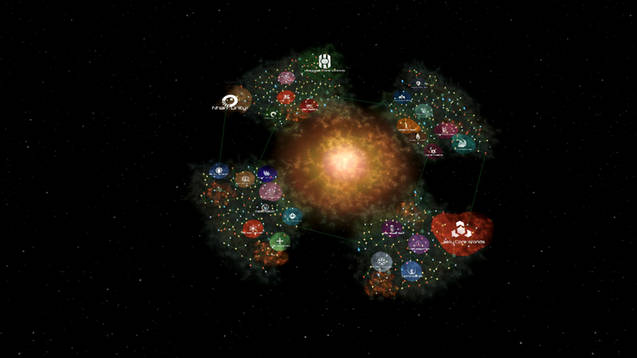 Hyperspace Galaxy Maps Stellaris
I like playing hyperspace-only games. Feels more tactical and whatnot, so I did some editing of the map types in game to produce a set of three map generation scripts that are suited for hyperspace-only games, with choke-points and the like.
For the most part, warp and wormhole won't work on these maps (occasionally the "hourglass" map will work with high level warp/jump/wormhole), so you should be aware of that.
Also, without just disabling them completely, I really couldn't get Fallen Empires to spawn nicely, so I'll leave it up to the player whether to disable them with another mod or not.
Hourglass (replaces two-arm spiral): A map divided into two triangle-shaped sectors with 2-4 hyperspace lanes connecting them.
4 Clusters (replaces four-arm spiral): The map is divided into 4 roughly-equal sectors with 1-2 connecting hyperspace lanes between each sector.
Square (replaces ring): Because rings are dumb. An honestly gimmick map where all non-FE players start in the center of a map bordered by a large string of planets. (NOTE: The "Square" effect only works on maps at or above 600 stars. Below that, it looks like a slightly modified ring map. I left the option to use it for <600 maps for compatibility with other mods and because elliptical is lonely at 200)