Happiness Bar Stellaris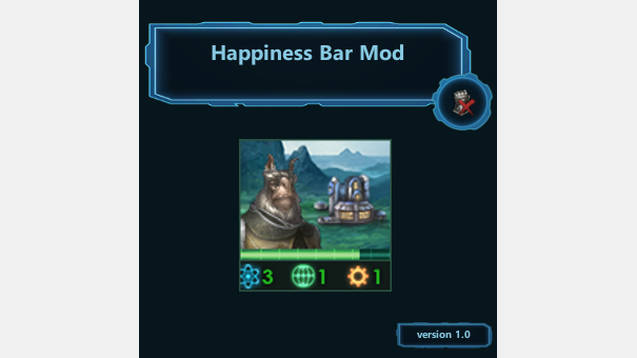 Happiness Bar Stellaris
Simple mod to alter the happiness bar threashold to 50% (from 65%) before it goes green on a pop and 35% (from 25%) before it goes yellow.
Due to the 1.2.0 'Asimov' changes this mod has now changed, so in addition to representing bonus' to production (which is a sliding scale from 50%) the colour also represents the revolt risk.
-Any pop over 50% Happiness (i.e. getting a bonus to production) Happiness bar will show GREEN.
-Any pop under 35% Happiness (i.e. will increase revolt risk) Happiness bar shows RED.
Lastly changes the colour green, to be more…well green.
–Compatible with 'Adams' 1.6.x
Other Mods
Feel free to take a look at my second attempt at modding 'Smaller Resource Icons'
**Not Iroman Achievement Compatible**