Great Leader Choice (20 Leaders) Mod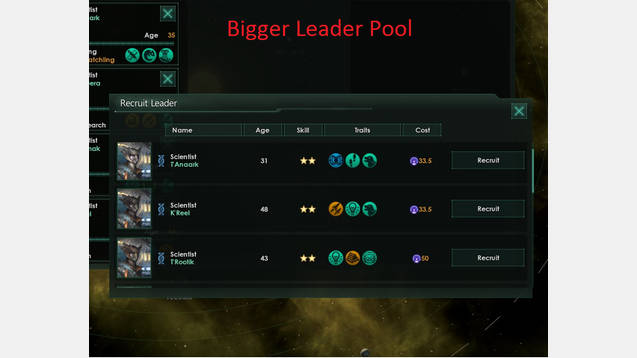 Great Leader Choice (20 Leaders) Mod
Great leader Choice Simply increases the number of leaders in each pool from the start to 20 up from 3.
"Pool should be equally large. This isn't America where we only get 2 poor choices."
–primuscomics
Works for patch 1.6.*
If anyone would like a version with different values, just tell me and I will upload one as soon as possible.
Other versions of this mod can be found here.
If you are interested in having a look at all my other simple mods, click here.