More Galaxy setups Stellaris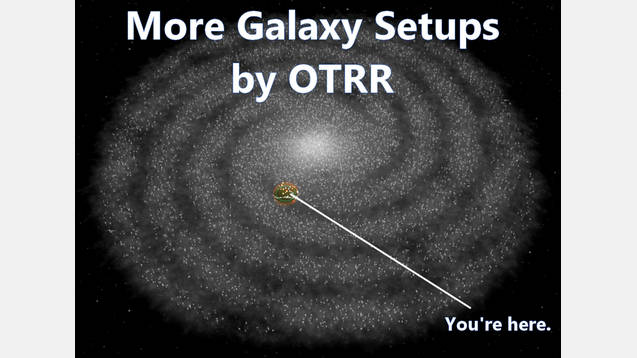 More Galaxy setups Stellaris
=====================
This mod is OUTDATED. GET LATEST EDITION !!
=====================
This little mod is to give players additional 14 galaxy sizes with 4 editions (see the "Editions" section below!).
Features
+ 18 galaxy sizes with Fallen empires ranging from 22 to 7500 stars!
+No clustering starts! It generates the empires more evenly and spread out.
+You can play without any AI empires, except Pre-FTL civs. when you play without FEs editions
+Stars at the galaxy core!(No core editions only)
+Realistic Spiral galaxy shape and more randomized placement of stars
About "MoO 2" setting:
This is the classic Master of Orion 2's "Huge map" setting with 71 stars and maximum AI players of 8, well guys, 71 stars map was felt like "HUGE" at that time lol…
Editions
Standard edition(without Fallen empires)
with Fallen empires edition
No core edition(without Fallen empires)
No core with Fallen empires edition
Notice
I don't recommend to play "Massive" or above settings as these are just for experimental ones…
These settings would be laggy and may even freeze up your game unless you have a mid-end or better spec PC XD
So, I recommend to play "Epic" or below for comfortable experience.
that's it, Enjoy!
Oh, if you have any problem, question or request, feel free to comment down below. : )
Change log:
v2.0 *2 New editions! 1.No core edition(without Fallen empires) 2.No core with Fallen empires edition
v1.3.2 *Adjusted the number of FEs for bigger galaxies.
v1.3.1 *Added some adjustments so that each empire spread out more.
v1.3 *No empire clustering anymore! Every empires start in more spread out positions.
v1.2 *Now you can play without any AI empires, so you can enjoy more relaxed games without any competent enemies. : )
v1.1 *Added 3 more sizes ("quantum", "fit-in", "vast")
*fixed some values
v1.0 Initial release