A Galaxy Divided: The Galactic Empire Stellaris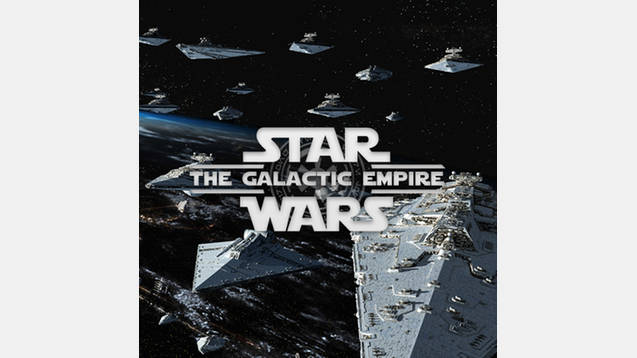 A Galaxy Divided: The Galactic Empire Stellaris
♦ STANDALONE EDITION RELEASED ♦
Custom UI additions.
Imperial Officer Ranks.
Custom Imperial flagset.
Playable Imperial faction.
Custom anomaly and event assets.
Star Wars soundtrack spanning eight films.
Redesigned UI featuring the Imperial B-15 (blue) color.
Redesigned Imperial centric (Aurebesh) animated main menu.
Custom loading screens including official artwork by Ansel Hsiao.
New in the 1.3 Tarkin update:
Imperial Civics.
Coruscant StartPos.
Imperial Throne Room.
Custom Imperial Authority.
Additional Imperial Policies.
Additional Imperial Buildings.
Imperial Military Unit Attachments.
Additional Imperial Army and Naval Infantry.
Previous additions 1.2 Piett Update:
Imperial Policies.
Imperial Buildings.
Custom Imperial Government.
Imperial Army and Naval Infantry.
25+ new event and anomoly items.
The following modifications are required if you wish to crush the Rebellion!
It is also recommended that you download Elraties Star Wars Sound Effects and Weapons additions found in his Star Wars Collection. While these aren't required for the Imperial ships to function in combat, they are highly recommended. ISB: Balance is also recommended as it aleviates ship bunching/stacking.
Rebellion events
Coruscant StartPos – Implemented
Imperial Military Units – Implemented
Imperial Governmental Policies – Implemented
Custom Galactic Empire Governmental System – Implemented
An enduring, all knowing, all loving Emperor Palpatine faction leader – Implemented (AGD)
Now, go forth and spread the Emperors vision for a united galaxy. Whether they like it or not!
DO NOT ALTER, EDIT OR UPLOAD THIS MODIFICATION TO ANY WEBSITE WITHOUT MY EXPLICIT PERMISSION.