Foundation (Empire Pack) Stellaris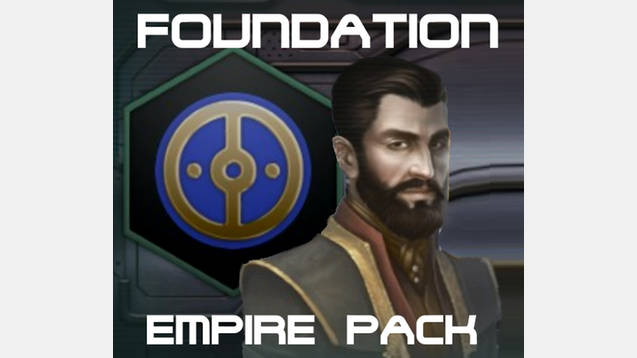 Foundation (Empire Pack) Stellaris
New pre-scripted empires from the rich universe of Foundation by Isaac Asimov. Explore the world that inspired the likes of Star Wars and Warhammer 40k, and alter the course of history and the Seldon Plan as the Galactic Empire, the First Foundation, and many others!
New Empires
Galactic Empire
First Foundation
Kingdom of Anacreon
Independent Traders
Korell Republic
Union of Worlds
Sayshell Union
Comporellon
see screenshots for more details
Other Additions
unique AI personalities for all the empires
three extensive name lists based on characters and planets in the books
sun background and spaceship flag symbol
three new traits (Mineral Poor, Stagnant, and Mentalics) with which you can create your own empires
three custom starting systems based on Terminus, Trantor, and Kalgan
three new tile blockers for Trantor and Kalgan, including the Galactic Library
Coming Soon
This mod is designed as an addition to vanilla Stellaris, meaning it changes nothing about the game itself – and is in theory compatible with any other mod available.
Foundation Conversion, to be released within the next few days, will be a proper modification, where aspects of the base game will be edited. Version 1: a humans-only galaxy!
Rate and Enjoy!
All new empires are set to spawn in the galaxy even if you don't choose them, so expect them to show up at some point. If you have any suggestions, make a comment with your idea – or just comment with random thoughts!
Favourite the mod so you know when it updates; follow my workshop for new mod releases; give the mod a rating to bring it to the attention of more Asimov fans (and anyone else)!
Most importantly, enjoy!