Foundation Conversion (Empire Pack Submod) For Stellaris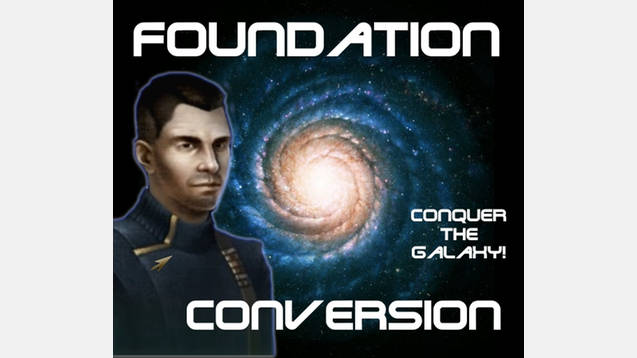 Foundation Conversion (Empire Pack Submod) For Stellaris
Changes the galaxy to suit that of the rich universe of Foundation, by Isaac Asimov. Explore the world that inspired the likes of Star Wars and Warhammer 40k, and alter the course of history and the Seldon Plan as the Galactic Empire, the First Foundation, or anyone else you can imagine!
This is a submod. For pre-scripted empires and namelists to work, you must first subscribe to the Foundation (Empire Pack).
Features
Humans-only Galaxy – no alien empires
Empires based on those in the books – expect to see the Prefect of Siwenna, or the Kingdom of Smyrno
numerous changes to strings to add an Asimov feel
Recommended
For the best experience, I recommend turning up the number of AI empires to maximum, and playing with hyperdrive as the only FTL method available.
For even better results, play on a large spiral galaxy with fallen empires disabled.
Rate and Enjoy!
If you have any suggestions, make a comment with your idea – or just comment with random thoughts!
Favourite the mod so you know when it updates; follow my workshop for new mod releases; give the mod a rating to bring it to the attention of more Asimov fans!
You might be wondering why this, as a conversion, seems like it has so few features. Stellaris updates frequently, and as only one person, it's hard to keep up. To to the Foundation universe proper justice, I would like to add more traits, new technologies, new empires, a special custom galaxy, and much more, but I don't have the time. If you'd ever like to help out, send me a message.
Most importantly, enjoy!