Foundation (Asimov Empire Pack) OUTDATED – link in description Mod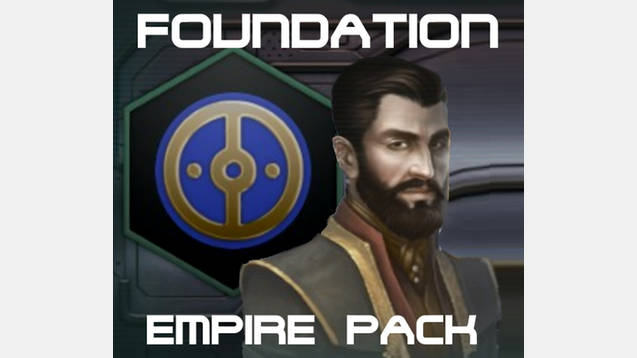 Foundation (Asimov Empire Pack) OUTDATED – link in description Mod
This mod is now outdated, and is not compatible with the new version of it. The new mod, fresh for the Asimov Update, can be found here.
This mod adds three new pre-scripted empires to the game from Isaac Asimov's 'Foundation' book series – the First Foundation, the Galactic Empire, and the Union of Worlds.
The First Foundation was established by Hari Seldon on Terminus. He led a team of researchers in composing an Encyclopaedia Galactica, the sum of all human knowledge. A few hundred years later, they are a science-driven nation led by the clever and cunning Salvor Hardin.
The Galactic Empire is totally different. A once-vast empire now fallen in decline, the Galactic Empire must rebuild from the beginning, and once again rise to undisputed ruler of the galaxy. In this mod, they can eventually they can upgrade their government to a true Galactic Empire, signalling their rebirth, and ushering in a new age.
The Union of Worlds, based on Kalgan, was once led by a powerful mutant called the Mule. He used his mental power to expand the Union and conquer 1/3 of the entire galaxy. When he died, his power was lost and the Union collapsed. They must once again rebuild from Kalgan under the leadership of First Citizen Han Pritcher.
For details on each of these nations, see the screenshots.
As well as these new nations, the mod adds:
.extensive name list based on characters and planets in the books
.sun background, and spaceship flag symbols
.two new traits (Mineral Poor and Stagnant)
.three new government types, fully integrated into policies and events
.three custom starting systems based on Terminus, Trantor, and Kalgan
.two new tile blockers for Trantor and Kalgan
If you like this mod, they why not rate it or make a nice comment? If you have any suggestions to improve it, you can make a comment for that too! If you want updates on my future mods, you can follow my workshop. Have fun!