Flexible Core Planet Cap & Resettlement Cost For Stellaris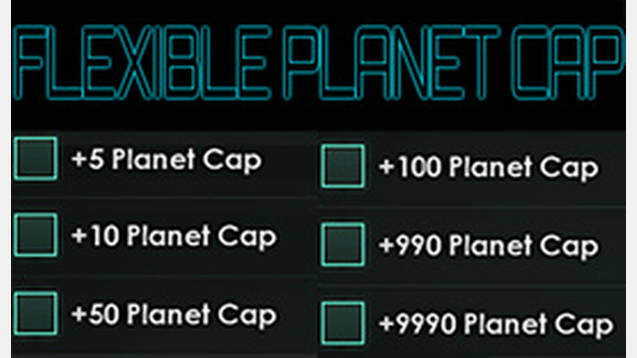 Flexible Core Planet Cap & Resettlement Cost For Stellaris
Flexible Core Planet Cap & Resettlement Cost
Stellaris Modification for Flexible Core Planet Cap & Resettlement Cost
If you love micro-management and want to control all yourself without giving control to greedy governors, this mod is for you. It raises the limit for planets flexible using cost-free edicts to up to ~10k. You can still create sectors if you want to. This will not affect AI.
Mod also enables to change resettlement cost, but sadly this is only possible on a percentage basis and thus a little messy, especially since the value can become negative and grand resettlement.
Compatible with 1.6
Available in English & German!
########################
### CHANGENOTE 21.12 ###
########################
New Mod Version thanks to lquattro, you will now have only two edicts, one for core planet cap, one for resettlement costs. THese edicts will trigger an event, that will let you decide which change you want to planet cap/resettlement cost. Disabling the edict will disable the changes. This makes the edict interface a little more tidy.