The Fleet (Standalone) Stellaris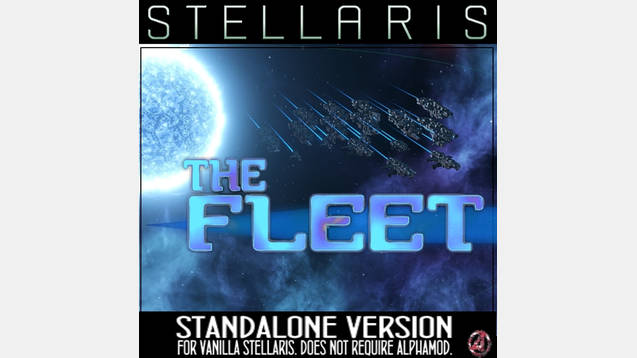 The Fleet (Standalone) Stellaris
New ship sections, equipment, weapons and spaceport modules.
Standalone. Does not require AlphaMod. If you use AlphaMod, use the supplement, not this.
For more information on features, please take a look at the slideshow.
Known Issues
Restriction of ship components to certain ship classes, sizes and so on is STILL bugged in Stellaris 1.6, especially when using auto complete. Please keep reporting this issue to Paradox so that myself and other ship-mod authors might actually get a fix, before they try selling it to us all as part of a 'feature re-work' in an upcoming DLC and patch.
Compatibility
It works with NSC.
Modifies common/component_templates/00_utilities_auras.txt
Licence: Original artwork is copyright the author & Alpha Strike Games Limited.