Federated Tribes For Stellaris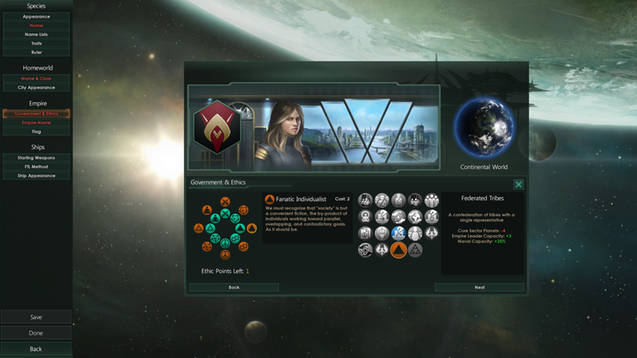 Federated Tribes For Stellaris
Adds a custom fanatic individualist government: Federated Tribes. Short ruler terms with democratic style elections.
Modifiers:
-4 Core Planets
+3 Leader Limit
+25% Naval Forcelimit
Upgrades to Democratic Confederation
Modifiers double (if posititive) and halve (if negative).
******YOU NEED THE PIRATE EVENT FIX********
This allows you to get rid of a popup.
Ideas for custom start screen message?
Bugs?
Balance issues?
Post below. I will try to address all of them.