Fallen Empire Buildings For Stellaris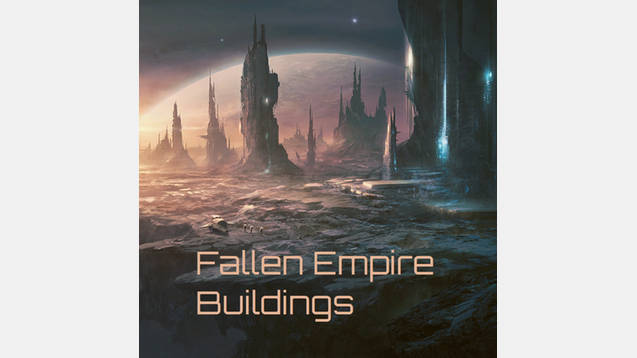 Fallen Empire Buildings For Stellaris
This mod allows empires to upgrade their Tier V resource buildings to the ones Fallen Empires can construct, namely the Dark Matter Power Plant, the Autonomous Fabricators, and the Agri-Processing Complex. Furthermore, it allows the construction of Tier V resource buildings on worlds other than your capital planet.
You can build Tier V resource buildings everywhere without restriction, so long as you have researched the vanilla technologies. However, in order to build Fallen Empire resource buildings, you will need to research a exceptionally rare and expensive technology per each building:
Superscale Industrial Automation: Unlocks Autonomous Fabricators.
Planetary Energy Transmitters: Unlocks Dark Matter Power Plants. Requires Dark Matter Mining tech to be research.
Artificial Environment Control: Unlocks Agri-Processing Complexes. Requires Nutrient Replication tech to be researched.
Compatibility
Don't use with Utopia Expanded, it is incompatible by design. If you have Utopia, I advise you use Utopia Expanded.
This doesn't change any vanilla files – the buildings are actually re-implementations of the ones in the base game, and nothing is overwritten. However, anything that modifies the code designed to restrict the construction of Tier V buildings may mess with this mod a bit. Please report any weirdness.
Remember that many Bothrians died to bring you this information.