Expanded Colours [144 Colours] For Stellaris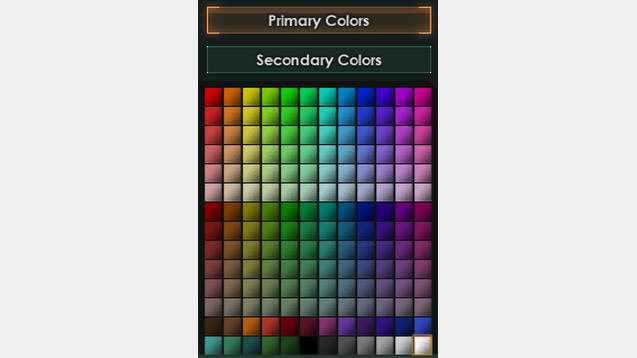 Expanded Colours [144 Colours] For Stellaris
1.6 Compatible
Now with updated colour scheme!
This mod adds a bunch of gradient colours, including greyscale, to the flag creation screen.
It also scales the colour-buttons properly, so it looks neat.
All vanilla colours are included and all the colours from the pre-1.5 version of this mod are also still included, but not selectable; don't worry, most of the old colours should be included in the new selection set
Feel free to comment and leave any suggenstions below.
This mod is savegame, achievement and ironman compatible
This mod should be compatible with other mods and Stellaris updates as long as the flag creation interface or the colour files aren't modified / updated.
If you have problems with this mod, try disabling all your other mods first, just in case.