Emblems: Ring Runner Stellaris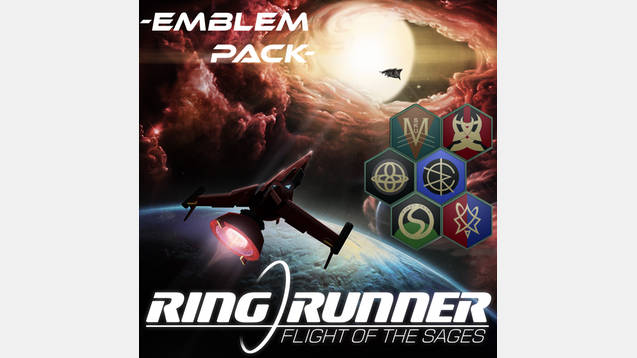 Emblems: Ring Runner Stellaris
An Emblem pack using the faction icons/forum avatars of one of my all time favorite indie games.
Adds 16 emblems to select in the faction maker. Random gen empires cannot use them. Emblems in order of left to right.
-Centrian
-CIR
-Dvorak
-Extinguisher
-House Kreugler
-Nero
-PITA
-Runner
-Sage
-SKUM
-Solarian
-Topa
-Valarian
-Valkaros
-Valoraphim
-Veredos
The artwork/icons are made and owned by developers of aforementioned game, all I did was color them and added them as an emblem pack to stellaris.