Elite Militaries – New Ships and More Compat Patch For Stellaris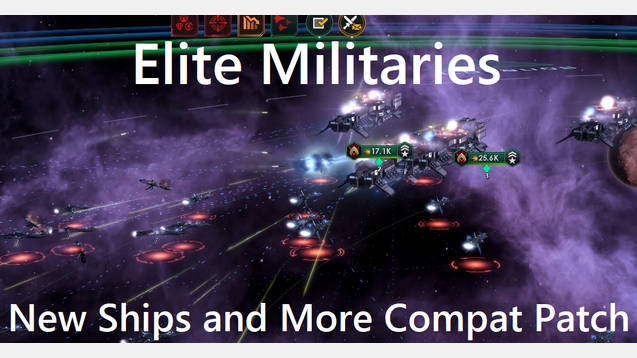 Elite Militaries – New Ships and More Compat Patch For Stellaris
Hey Guys! For those of you who use EM And New ships and more Mod This is the Compat patch to make them both work! Hope you guys Enjoy! ????
Here's the Base Mod for the Patch!
Here's the EM – Technology Addon for those who want to see a more in depth game with various techs and ship parts to enhance their gameplay.