Edicts++ Mod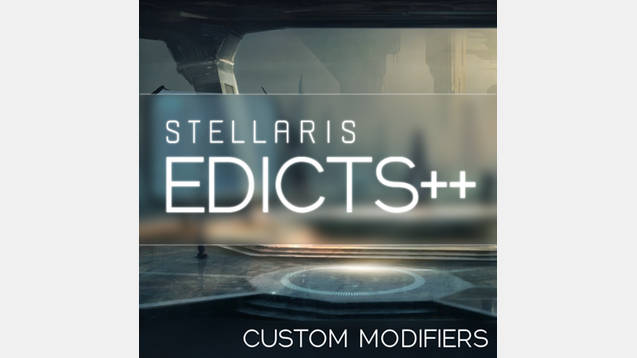 Edicts++ Mod
Enjoy easy, arcade or sandbox mode style game of Stellaris with cost-free Edicts! Fun cheats/boosts to test/mess around with!
Remember, you don't need to have them all active. Just the ones that you think is right for you.
Latest Changelog
• Update version (Adams 1.6)
Features/Compatibility
• 100+ Toggleable edict modifiers to use, from basic to single selection (more control)
• Ironman Mode incompatible (disabled)
• Multiplayer (others need mod enabled), save-compatible
• Compatible with other mods (no interference)
• AI don't use the edicts (only you, or friends)
To access modifiers in-game, use More > Policies and Edicts [F6] A short edicts guide is included for help with certain types of modifiers, pretty straightforward.