Dreadnought (Downscaled Ships Scaling) Mod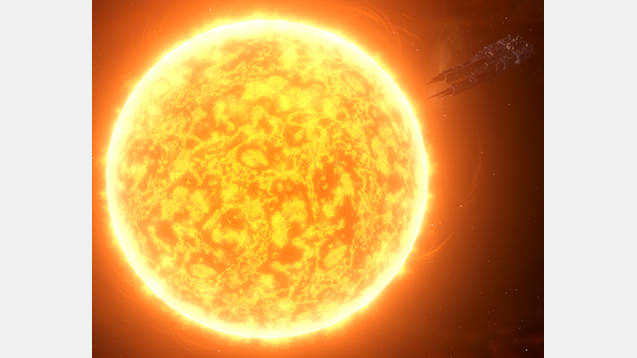 Dreadnought (Downscaled Ships Scaling) Mod
NEW: Now with Russian localization, thanks Kypamop!
This mod adds another option to the Dreadnought Leviathan. Once defeated, you can reverse-engineer the massive vessel and create your own copies of it. Your Drednoughts are powerful, but your copy will not be as powerful as the original, nor will it replace Battleships entirely (mainly because it lacks XL weapons slots, comes with less armor by default, cannot equip any sort of point-defense weapons and lacks a hangar). The ship is fully functional, has its own behavior type in combat and comes with working turrets and graphics based on the original Dreadnought.
This mod is for Stellaris 1.6.x with the Leviathans DLC installed and for people who use the Downscaled Ships mod!
If you DO NOT use the Downscaled Ships Mod, please download the version from here:
http://steamcommunity.com/sharedfiles/filedetails/?id=796723302
Release Notes:
1) The ship has two sections, the first is the Dreadnought hull while the second part is invisible and represents the Aux subsystem of the vessel. This is needed because the ship editor UI cannot represent more than 15 slots (weapon or equipment) per a single section. This vessel has more than 15 equipment slots, and as a result a work-around was required.
2) The hull part selection screen image is blank space, and the ship's entry in the design list shows empy space too. This has no ill effect and is at most a minor annoyance. I'll sort this out in the future. The ship appears correctly in the ship editor once the hull parts are chosen and the graphics are 100% working when the ship is in space.
3) The Leviathans DLC is obviously required. I did not copy the ship meshes from the DLC because making DLC content available without the DLC would be unfair to Paradox.
Localization:
Russian Localization – Kypamop.
English Localization – direwolf007.
If you wish to help with localization, please contact me. Since the mod has only a couple of paragraphs of actual text that needs to be translated, this will be a quick and easy contribution. You will of course be credited!