Doctor Who Music Mod For Stellaris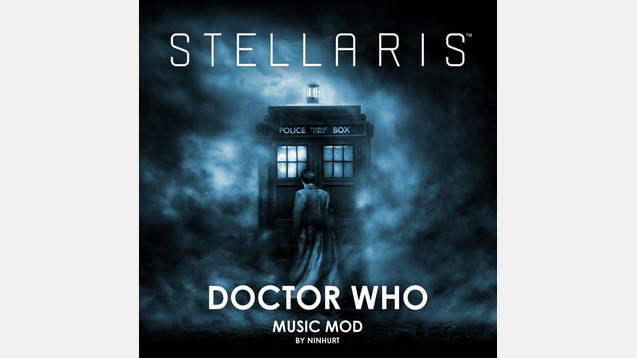 Doctor Who Music Mod For Stellaris
This mod adds the soundtrack from Series 5 of "Doctor Who" to the original Stellaris soundtrack. Works with other mods and compatible with update 1.2.3
The soundtrack for series 5 of Doctor Who was released on November 8, 2010, and is the second 2 disc edition to be released by Silva Screen Records since the series was revived in 2005. As with the Specials soundtrack, iTunes UK offered two bonus tracks and a digital book download. Series 5 introduced several new themes, most of which were introduced in The Eleventh Hour. Such new material included two new themes for the Doctor, entitled I Am the Doctor and The Mad Man with a Box; along with multiple themes associated with Amelia Pond, and River Song. The longest track is "Kiss the Girl", at 5:14, and the shortest is "Paint" at 0:35.
Track List:
"Amy In the TARDIS"
"Cab For Amy"
"Can I Come With You"
"Doctor Who"
"Fish Custard"
"I Am The Doctor" (Main Theme track, this will play first)
"Little Amy"
"The Man With A Box"
"The Sun"
If you have any other soundtrack requests just let me know! ????
Changes & Compatibility;
– Should be compatible with any other mod (let me know if you have issues)
– Does not deactivate the original soundtrack
– Ironman and achievements compatible
– Updated .ogg files for Mac & Linux compatibly
– Updated to work with other mods and original soundtrack
All credit goes to the amazing artists who create these scores. You can buy this soundtrack on iTunes, Amazon, or stream it on Spotify.
If you enjoy this mod please give it a thumbs up ????