Dalek Empire Mod Stellaris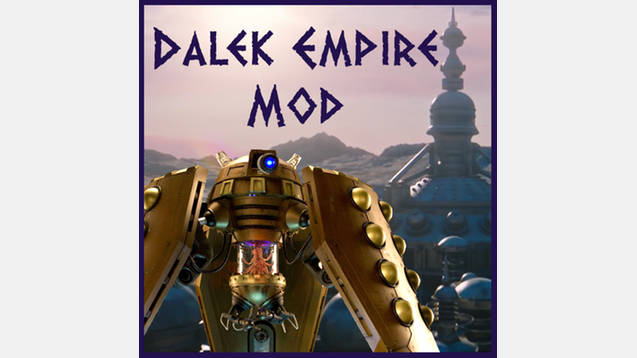 Dalek Empire Mod Stellaris
Version 1.4.7
(Stellaris 1.6.x)
Here it is. My very first mod for any game, ever ????
As a Doctor Who fan, I've decided to create this mod, so I can play as or against the fearsome Daleks.
This mod adds:
4 Playable Dalek races (having each one different portraits for each type of leader):
Classic Who Daleks
Imperial Daleks
Time War Daleks
New Dalek Paradigm
Custom ship models:
Science ship: Modified NewWho Dalek saucer.
Transport ship: Shuttle from Remembrance of the Daleks.
Colony ship: Void Ship from Army of Ghosts/Doomsday.
Corvettes: NewWho Dalek saucer.
3 new traits.
Custom Dalek name lists (leaders, ships, planets, fleets, armies)
5 pre-scripted Dalek Empires.
Custom starter Systems:
Skaro System
Medusa Cascade
Primitive Skaro with fair-haired Thals and dark-haired Kaleds.
Custom city backgrounds.
English, Spanish and Russian localisation.
Future features:
Custom planet tile backgrounds for the Crucible.
3D models for the rest of the military ships.
More races (Time Lords, Sontarans, Draconians…)
Possible but improvable features:
Animations for the Dalek ship models (if I can find someone who knows how to properly use Maya…)
Animated portraits (the same as above)
If you find any bugs or problems, please let me know ????
Known issues:
In the empire designer, the Crucible entity does not appear. In its stead, it appears the planet class of the last empire you select. I don't know why this happens or how to fix it, so for now it will have to stay like that :/
———————————————————————————————————————–
Acknowledgements:
Thanks to Holungard for the Russian translation ????
———————————————————————————————————————–