Crusader Leaders Mod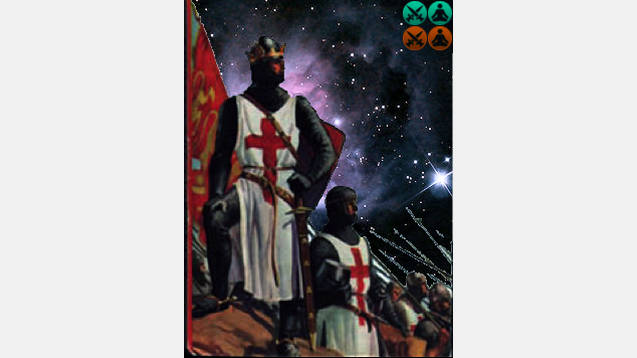 Crusader Leaders Mod
Christianity-themed namelist for an alternative historical scenario where the crusades were successful and by the start of the game the Earth is a Christian feudal planet. Aims to provide atmosphere of the "crusading in space".
Adds leader names based on names of the crusades participants, masters of the orders and some feudal ruling dynasties.
Mostly German (Teutonic Order), French (crusaders), Italian, Spanish, Portuguese and a bit of English; plus a bit of fantasy "what if" with last names like "de Malacca" to expand it past the Europe/Middle East.
Regnal names are Latin and styled like names of Popes.
Ship names is a mix of various religious terms, saints (the St. John's Knights and Spanish) and various random names which fit the thematic.
The planets are mostly named after places in the Holy Land and crusader castles or associated towns in Baltics and Spain.