Complete Eldar Name List Mod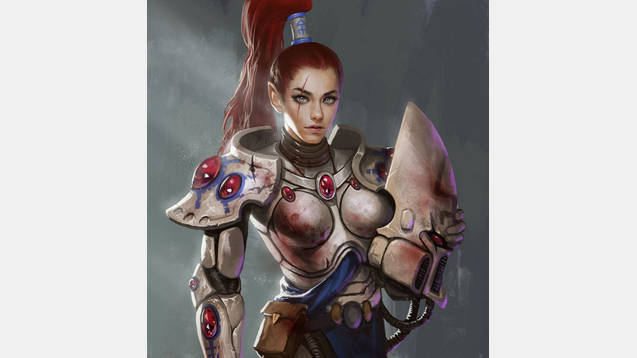 Complete Eldar Name List Mod
WHY THIS NAME LIST IS UNIQUE?
This name list is based entirely on eldar words and names. Eldars come from Warhammer 40K universe. If you don't know the universe, don't worry. Eldars are space elves, however little different than Tolkien's one, and you can see that differentness in the list. It's not common "space elves name list" and have that interstellar touch, which should fit much more to your playthrough with space elves humanoids added by Paradox.
Still unconvinced? Well, there is a comment in comments section, describing why Eldars are much cooler than LOTR's elves:
__________________________________________________________________________
"Here is bit of lore (rounded up) that beat LotR elves by far: Eldar used to rule most of the known galaxy (In 40k lore), untill their golden age became to end when they literally had orgy so huge, that it created a fourth God of Chaos, Slaanesh."
~Fröbelin Palikat
__________________________________________________________________________
Also, the entire list is very rich. Hundreds of names for females and males, thousands of ships names, dozens planet names and more.
You can read more about Eldars here[wh40k.lexicanum.com] and about their language here[wh40k.lexicanum.com]. Worth to note – you do not need to play as Eldars. This list will fit to any "elven playthrough" with little more interstellar feeling. You will not see LOTR's names here.
===========================================================================
CHANGELOG
1.4 – Added new regnals first and second names.
1.3 – Added over 3000 unique ships names and planets names for desert, arid, tropical, continental.
1.2 – Fixed minor bug with armies names.
1.1 – Added names for Starfleets.
1.0 – Names for females, males, planets, armies, regnals, ships.
===========================================================================
COMPATIBILITY
Mod is compatible with everything. No single game file has been changed.
===========================================================================
FEATURES
Hundreds unique names for Eldar males and females from Warhammer 40K Lore.
Unique surnames. I decided to use Craftwords names with "of" prefix. For example: "Illyana of Iyaden".
Over 3500 ships names based on real eldar words.
Unique names for planets. Most of them are Craftwords names and Maiden Worlds names. Also, I decided to use some planets names from "fantasy" human list. For example: "Elavae's Stronghold".
Unique names for troops. Mod features "Guardian Garrison" for planetary defence, "Wraithguard Army" and more. No new units, only new names.
Unique regnal second names. For example: Arienal, Ulthran, Starbane, Starlight.
===========================================================================
THE MOST IMPORTANT DISCLOSURE
Have fun, guys and gals ???? I created this little mod for myself, but decided to share it with you all. I hope that you will enjoy this as I did. If you like the list, please rate. It makes me happy =(^_^)=