CoFH Tweaks – Easy Modes For Stellaris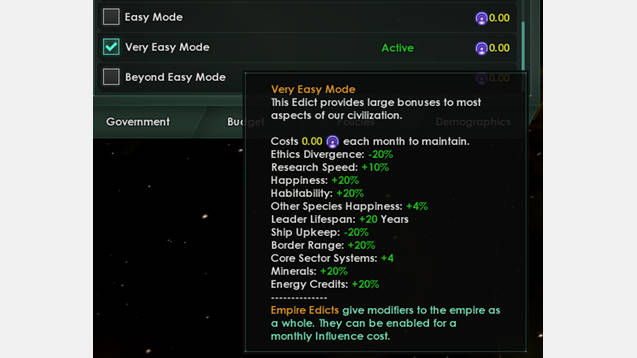 CoFH Tweaks – Easy Modes For Stellaris
This is a simple mod which provides new Edicts to simulate "Easy" Modes.
Features
Three (3) new Player-Only Edicts which provide boosts to many different aspects of the empire.
Only one Edict can be activated at a time.
Localizations: English.
NO VANILLA FILES ARE OVERWRITTEN.
If you're interested in the bulk of my work, be sure to check out Stellar Expansion.