Civilization: Beyond Earth Soundtrack For Stellaris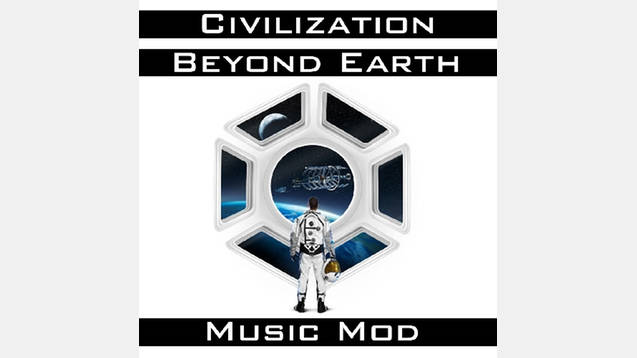 Civilization: Beyond Earth Soundtrack For Stellaris
This Stellaris mod adds five whole hours of new music from the beautiful soundtracks of Sid Meier's Civilization: Beyond Earth and its expansion Rising Tide. This mod merely adds music to the game, so no tracks from the Stellaris soundtrack are replaced!
Compatibility
– Guaranteed compatibility with Stellaris version 1.1.0 (a.k.a. the "Clarke" update)
– Should be compatible with all future versions of the game (fingers crossed)
– Shouldn't conflict with any other mods (though let me know if you are having problems)
– Should be compatible with Ironman and achievements (currently untested)
Changelog
Version 1.0.0 (6/1/16)
-Initial release of mod
-Added all 73 tracks from Sid Meier's Civilization Beyond Earth and its expansion Rising Tide to Stellaris
Version 1.0.1 (6/2/16)
-Fixed CTD issue! (one of the files was corrupt)
Version 1.0.2 (6/5/16)
-Fixed crackling audio problem (don't use VLC to convert files folks! Thanks to /u/MavisOfTheDead for the fix.)
Planned Updates
Version 1.1.0
-Rebalance audio for each track to reduce "ear bleeding" and increase the consistency of in-game music volume (this will take a while to do)
-Cut/fix any problematic tracks (as needed)
Future Directions
-Add tracks from any future Beyond Earth expansion
-Make an addon that works some of the grand intro style tracks into the game start up sequence with BE loadscreen art.
Credits
All credits go to Firaxis, 2K and the four talented composers who created these gaming masterpieces:
Geoff Knorr, Griffin Cohen, Grant Kirkhope, and Michael Curran
Sid Meier's Civilization: Beyond Earth and its expansion Sid Meier's Cvilization: Beyond Earth – Rising Tide are property and copyrights of 2K.
Please consider supporting the official releases of these soundtracks by purchasing them at the links below or by purchasing the games on Steam.
Already own the games? Enable the soundtrack beta to receive your free copy of the game soundtrack!