More City Types (Legacy) Mod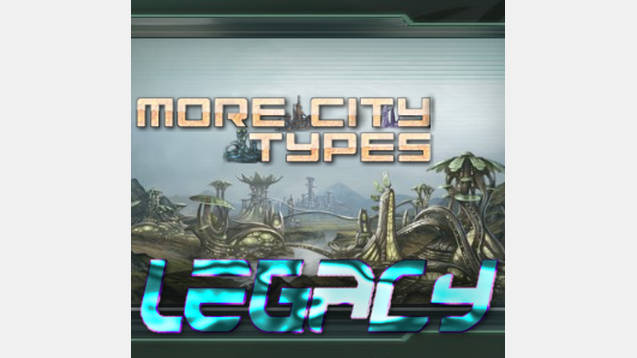 More City Types (Legacy) Mod
More City Types: Legacy simply adds new city and ship skins for custom empires.
More City Types: Legacy is an alternate version of MCT that does not alter the vanilla galaxy generation or add any new species classes.
Now contains the ships done so far.
Update for Heinlein, and I added in the ship files! Very placeholder textures, some even borrowed, but it brings this version of the mod a bit higher. Also a few little fixes.
__________________________________
MAJOR UPDATE NOTE:
I've unlocked the existing fallen empire themes for players. The shipsets aren't complete, as I literally unlocked the themes regardless of if players are meant to play as Fallen Empires. Which they're not.
I've also added a new city type, which is themed around the mammalian cities in the far future, inspired by me finding a human fallen empire in a test game.
I believe the popular mod 'Fallen Empire Ship Types' is currently broken, as it made a fourth fallen empire class for players, but as of Heinlein 'fallen empire 04' is the red and black type already in the game. Due to this I might add full ship support to MCT so that I essentially take over and build upon that mod!
__________________________________
Added Russian localisation, thanks to draft3dd!
I personally prefer the 'Legacy' version of the mod for my own game.