Brunai Imperium Ship Types Mod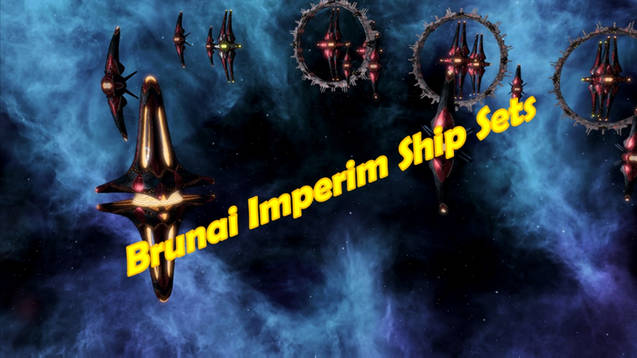 Brunai Imperium Ship Types Mod
Originally intended to add as a Brunai Imperium rework content, however since someone already made a reworked mod, I decided to made this as a ship sets to everyone, as per my other ship sets.
As stated, this mod add Fallen Empire ship sets that reflect Brunai Imperium (black / red / orange).
In the original mod, there's no titan model, hence to preserve the spirit of the Brunai Imperium mod, this mod doesn't include titan in any way, there's only Fallen Empire Escort and Battlecruiser model.
To compensate that, some of the battlecruiser model has different colour (reversed black / red / yellow) to reflect the high level ships.
[Ship class that has different color are: RS heavy dreadnaught, ISB titan, NSC superdreadnought, flagship and SCX superdreadnought]
Also, if you have Battleship Brainstorm mod and Overloaded Command Ship mod, the command ship and battleship mk0 has their own model instead of vanilla ship model.
You can use this mod as the Brunai Imperium starting ships, of course you also can use it as vanilla ship sets.
Feel free to comment with some suggestion. =)
Update:
Bardbury 1.7.2 update