Black Galaxy Background For Stellaris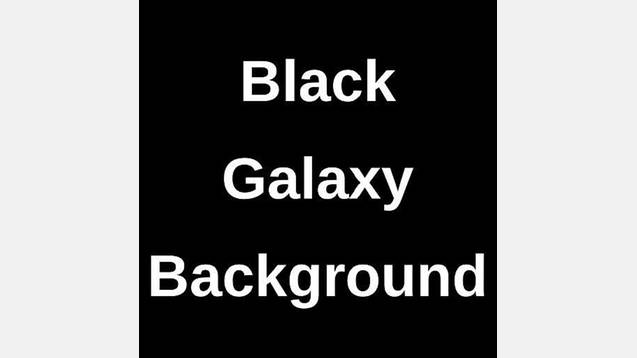 Black Galaxy Background For Stellaris
Have you ever tried to click on a star only to realise it is actually on the galaxy background image?
Have you ever missed to explore a system on the edge of the galaxy because you didn't notice it right away?
Have you ever tried to clean a non-moving dot on your screen only to realise it is not a dirt smudge?
If you answered any of these questions with yes then the 'Black Galaxy Background' mod is for you! It replaces the background image for the galaxy map with a pure black one. Have a close look at the comparison screenshot and see for yourself how many of the visible dots are actually not stars in your galaxy.
This mod allows you to focus on your own galaxy without getting distracted by all the others galaxies and stars in the background (they will face conquest soon enough in your future games).
The only thing this mod does is to replace the image Stellaris/gfx/worldgfx/stars.dds. The (much more beautiful) background images in system view are not affected by this mod. This should be compatible with any version of the game. Incompatibilities with other mods are only expected if they modify the background image as well e.g. 'Beautiful Universe v2.0'.